Not for Halloween, but equally cute! Sierra Belle and Kota Blue Storm
You can really see how they love each other.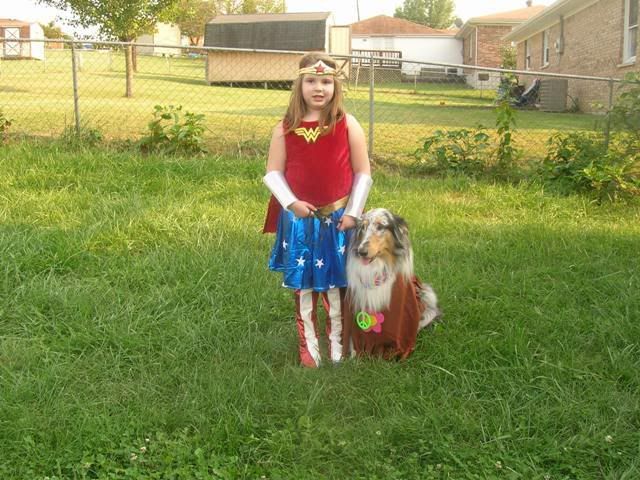 My little Wonder Woman & the hippy dog!
Kota hates costumes. Two seconds after snapping this photo she got out of it. lol
In case anyone is wondering, Kota is a blue merle rough collie.